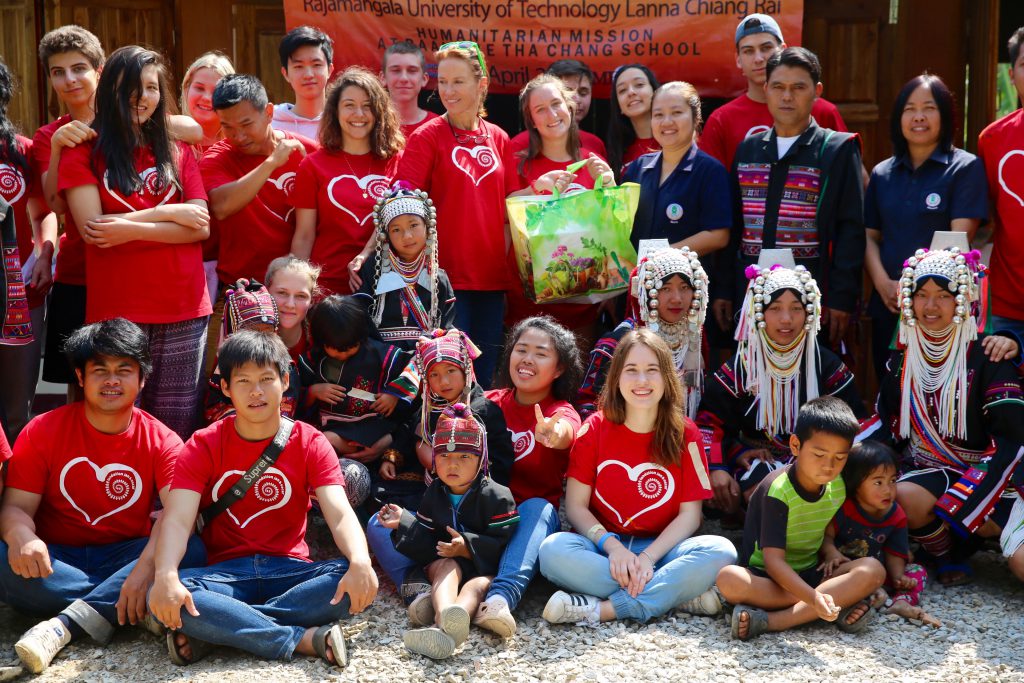 Deadline : 9 December 2019
Registration File :  
This is the 11th humanitarian trip organised by Laurence Pian, President of the Jan & Oscar Foundation, for IB students as well as all others wanting the opportunity to enjoy this unique and wonderful experience.
Schedule :
Leaving Switzerland on Friday 3 April 2020
4 April : Arrival in Thailand – Chiang Rai, Hotel Legend 
From Sunday 5 until Sunday 12, we will help build a small school alongside volunteer civil engineering students from Chiang Rai University.
Wednesday 14 April: back in Switzerland.
Do you feel up to it ?
What we'll be doing : making cement, plastering walls, laying tiles, doing the dishes, helping prepare meals, painting walls, sanding and varnishing doors and shutters, collecting sand, cleaning the site and playing with the village children.
In the evenings, all the Thai and Swiss students will gather to play games and have fun.
Temperatures are high and we will work approximately 8 hours a day on the construction site.
We will sleep under a roof in two-person tents acting as mosquito nets.
The shower and toilets are very rudimentary (buckets of water) but you'll soon get used to it !
12 students maximum and 3 accompanying adults : Julien Mege, Sport teacher at Collège Champittet, Laurence Pian, Philip van Woerden.
The trip costs approximately CHF 2'700 and is not part of the compulsory CAS program. This is a voluntary trip and a personal commitment on your part.
A deposit of CHF 2'000 will be invoiced before the trip and the difference will be due after.
To know more about the conditions and arrangements  : admin@fondationjan-oscar.ch1