Our mission
On December 26, 2004, a devastating tsunami hit Asia, causing the death of thousands of people. Among them were 12-year-old Jan, and his 8-year-old brother, Oscar.
In the immediate aftermath of this tragic event and in an outpouring of solidarity, a humanitarian project in memory of the two children was born. The Jan & Oscar Foundation was therefore founded on June 29, 2005.
Since its inception, the main aim of the Foundation has been to promote the education of Thai disadvantaged children. The Foundation actively contributes to this mission through the construction and renovation of Thai schools. The Foundation receives the firm support of partners that allows the Foundation Jan & Oscar to eliminate overhead costs. As a result of this support, any donations received are fully used to carry out activities on the ground in Thailand.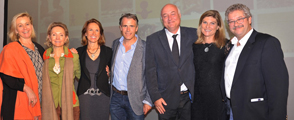 Board of the foundation
President- Mme Laurence PIAN,  Jan and Oscar's mother
Vice-president - Dr Thierry PACHE
Treasurer - Me Yves BONNARD
Members :- M. Armand JOST, honorary consul of Thailand
- Mme Caroline JURGENS,  operational director
- Mme Dominique BRUSTLEIN
- Mme Sonya MARTIN PFISTER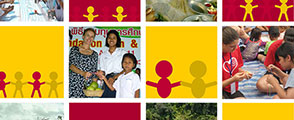 Support us
Want to support our cause?
Discover our bracelets